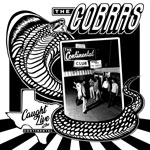 In 1974, singer Paul Ray, bassist Alex Napier, and guitarist Denny Freeman were determined to form an R&B band. They were having trouble finding other members, so pals Stevie Ray Vaughan (guitar) and Doyle Bramhall (drums) agreed to help get it started, when they weren't busy with their own band, The Nightcrawlers. Paul Ray & the Cobras was born.
Eventually they found their permanent drummer with Rodney Craig, and Stevie and Doyle went on their way. About a year later Stevie came back and joined for a couple of years before striking out on his own. Joe Sublett on tenor sax had joined us by this time adding another dimension to the band.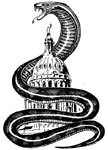 Paul Ray left in 1978, but Rodney, Joe, and Denny decided to carry on as The Cobras. Ray's departure brought a brief period that featured Bobby Hocking, and then, Angela Strehli on vocals. In short time Jr. Medlow Williams became the permanent vocalist and soon after Luke McNamee, on baritone sax, and Leland Parks on Fender Bass joined up to complete the band configuration that created this legendary smokin' live recording that became Caught Live at the Continental Club on that special January (1981) night in South Austin.
The original incarnation of the recording was a seven-song 10" vinyl release on the local Austin Big Money label. The new release marks a 40th Anniversary of the recording and the first time the almost full show, has been available in the US.
Cobras Press
Austin Chronicle – Reviewed by Jay Trachtenberg – April 15, 2021
Bentley's Bandstand (Americana Highways) – Bill Bentley – May 6 2021
AAS – On The Record – Peter Blackstock – June 4, 2021
Denny Freeman – August 7, 1944 – April 25, 2021
Austin Chronicle – Beyond the Horizon with Denny Freeman – April 27th, 2021
AA Statesman – 'As soulful as humans get': Austin guitar great Denny Freeman remembered – April 26, 2021
Additional Information
The Cobras – Biography
The Cobras at Jungle – https://www.jungletx.com/the-cobras/
Jungle at FB – https://www.facebook.com/junglerecordstx
Download Hi-Res Caught Live Cover Art
Download sorta H-Res Cobras Promo Photo
Download UPC Code – 0-49927-10142-1
Links of Interest
Junior Medlow | Music Crossroads of Texas – KTTZ – Sept 27, 2020
Junior Medlow Williams Fan Page
Credits
"Junior" Medlow Williams – vocal
Denny Freeman – guitar
"Smokin" Joe Sublett – tenor sax
Luke McNamee – baritone sax
Leland (Lee) Parks – bass
Rodney Craig – drums
Produced by The Cobras
Original Executive Producer: Steve Lester
Reissue Producer: Bruce Sheehan
Recorded live at the – Continental Club, Austin, Texas – January 26, 1981
Engineered and mixed by Malcolm Harper, assisted by Mason Harlow and Dan Selwyn
Photo of The Cobras 1981 by Kathryn Millan
Art and Layout by Billie Buck
Mastering 2021 By Mike Stewart
Thanks to Steve Lester – without him we wouldn't have this project.
Dedicated to "Junior" Medlow Williams
Tomcat 5:15
Harlem Shuffle – 6:39
First to Let You Know – 5:56
Blow, Joe, Blow (Crazy 'Bout A Saxophone) – 3:38
Learn to Treat Me Better – 4:56
Checkin' Up on My Baby – 3:01
Groovin Time – 3:10
I Smell Trouble – 5:48
See See Baby – 4:15
I'll Go Crazy – 2:55
Gangster of Love – 5:18
Playboy Hop – 4:45
Mary Sue – 3:05
That's How Strong My Love Is 2:32
Further On Up the Road 4:06
Peter Gunn 2:59

Contact the Jungle
junglebruce@jungletx.com
512-653-378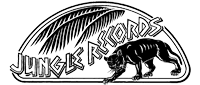 © 2021 Jungle Productions